At Hino Rive-Sud, each client is unique and our team strives to provide a high quality service.

CONVENTIONAL WARRANTY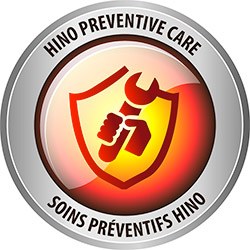 HINO PREVENTIVE CARE
The Hino Preventive Care plan consists of the following items to protect your investment and enhance the longevity of your truck:
1 year scheduled maintenance, up to 50,000 kilometers
Complimentary engine oil changes and chassis lubrication services for years 2 and 3, up to 150,000 kilometers; (Engine Oil, Differential Fluid and Chassis Lubrication)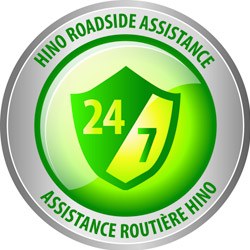 3 YEAR HINOWATCH ROADSIDE ASSISTANCE
HINO WATCH Roadside Assistance provides peace of mind driving since our customers know that assistance is only a toll-free phone call away. For the first 3 years of ownership, HINOWATCH protects your Hino truck with 24-hour roadside assistance at no extra charge.
HINO WATCH ccovers the following: lockout service, out of fuel/DEF, battery jump-start and towing on warrantable repairs (up to a maximum of $1,000 per tow).
With our roadside assistance 24/7, you only have to call at our branch and will be able to help you and you will benefit from all the HINO WATCH advantages.
HINO 5 YEAR WARRANTY
Protecting your investment, Hino provides quality products backed by a comprehensive warranty!
Hino's legendary 7.6 litre J08E engine is covered by a 5-year / 400,000 km warranty.
Any remaining balance of Hino's warranty is fully transferable to the new owner if you sell your vehicle, adding to its resale value.
Financing and purchase leasing, we have several options tailored to your needs.