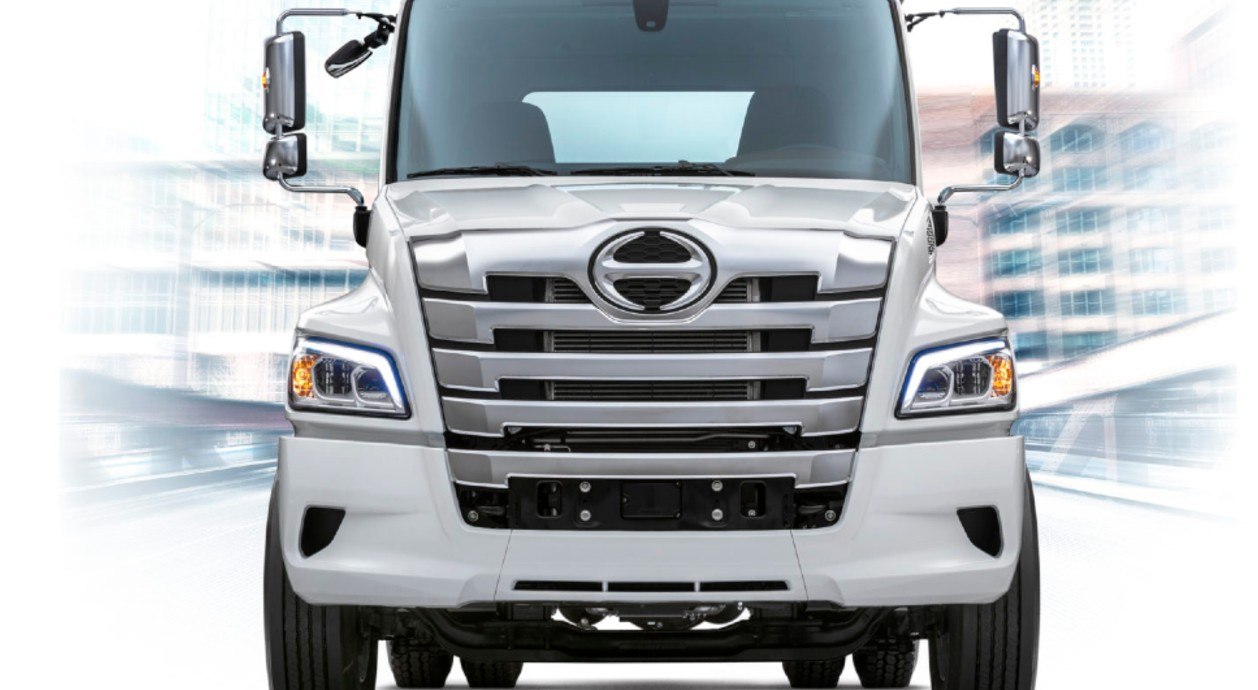 Inspiring and strong, that's the Hino way!

With a proven track record, the state-of-the-art Hino A09 turbo diesel engine powers the new Hino XL Series.
2020 HINO MODEL 155
Inspiring and strong design, matched with a legendary turbo diesel engine provides performance, style and comfort.
Everything you need and more, that's the HINO XL!
HINO RIVE-SUD STRONG POINTS
Groupe National Hino Rive-Sud is proud to be the only Hino dealer in Quebec to offer the following advantages:



OPENING HOURS 6 AM TO MIDNIGHT

The repair center and parts department are open from 6 am to midnight Monday to Friday.




ROADSIDE ASSISTANCE 24/7

On the road to help you all over Quebec and to perform your fleet maintenance, Groupe National Hino Rive-Sud Group meets you wherever you are.




PARTS DELIVERY SERVICE

Groupe Hino Rive-Sud delivers new and used Hino truck parts or from any other truck brand, Monday to Friday from 8 am to 5 pm.
HINO BOUCHERVILLE VIDEO
Groupe National Hino Rive Sud is one of the few companies offering a complete maintenance service for service trucks, vehicles...
NEW HINO TRUCK IN BOUCHERVILLE
When you purchase a new Hino truck from Groupe National Hino Rive-Sud, you get exceptional service before and after the sale. We provide you with quality inspections, maintenance and repairs at all times at our Hino dealer in Boucherville. Our strong reputation for reliability is backed by Hino protection warranties.

HINO TRUCKS
QUALITY, DURABILITY AND RELIABILITY!